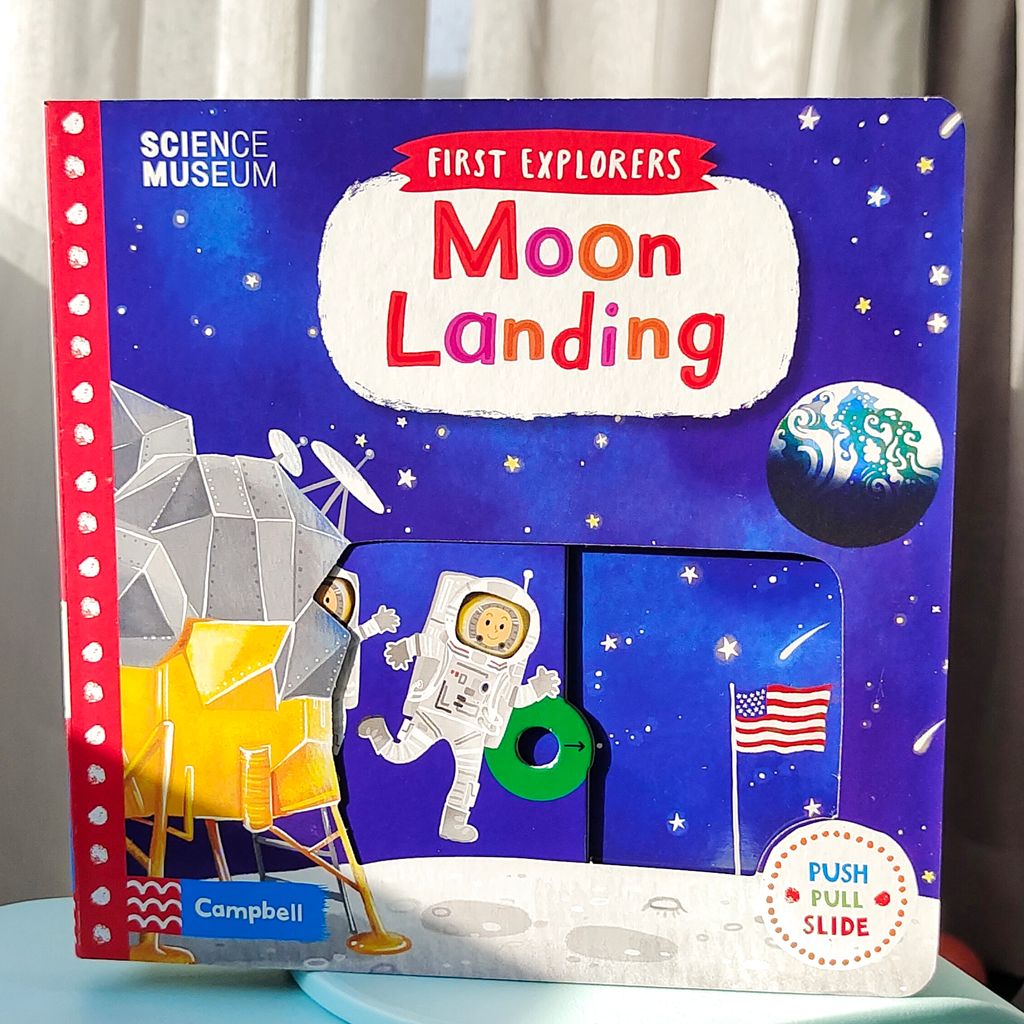 Moon Landing (First Explorers Series)
The Series of "First Explorers" is one of the most engaging action books for the little ones to have lots of fun discovering the world while reading! A first novelty board book for young children with push, pull and turning mechanisms. Each scene has chunky push, pull and slide mechanisms.
Discover how astronauts first landed on the moon in First Explorers: Moon Landing! Blast off in the rocket, moon walk across the surface and splash down back to Earth with the Apollo 11 astronauts as they made history in 1969.



Reading to babies can start as early as when your little precious is 4 months old! The roots of language are developing in a baby's brain even before he or she can talk; it encourages your child(ren) to look, point, touch, and learn how to answer questions. This will help in nurturing your little one(s)' social skills, thinking skills and also language skills. Watch your little one(s) grow as they begin copying sounds, recognizing pictures and learning words!
---